In August 2023, we held an internship with two Japanese students and four international students. In this article, we will introduce the experiences of the participants.
French international student (woman)
During the internship, I was able to experience a lot of new things.
On the first day, I was able to translate Dandelions' Japanese LINE stamps into French and English, which was a very useful activity. On the second day, we tasted the Japanese sweets we had purchased the day before and I translated our impressions into English. Although it was an interesting activity, I was a little bit stressed as I had little time to translate everything.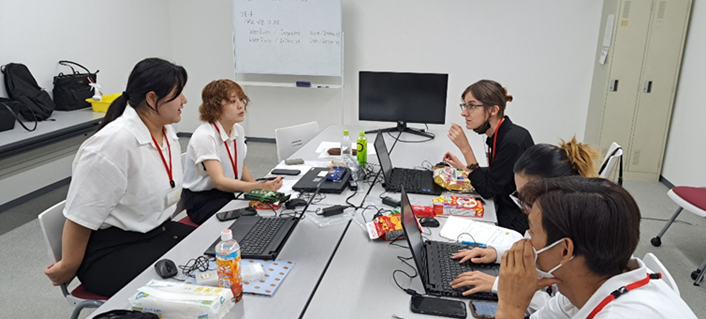 On the third day, I experienced exchanging business cards for the first time. Exchanging business cards is a part of the Japanese culture, so I was excited to experience it. I learned how to give and receive business cards, which I think will be useful in the future.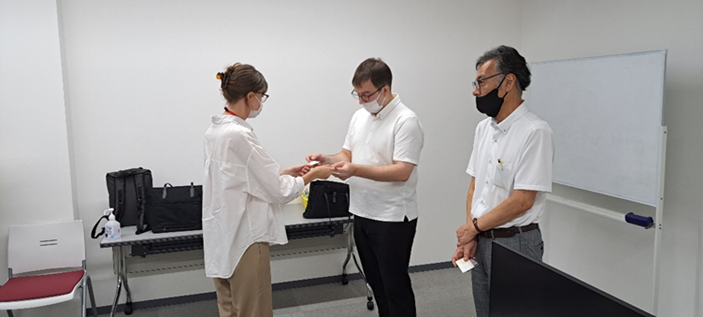 I also learned a lot about web design. For example, when creating a web design, you need to think about who you are creating the site for and consider the concept of "persona".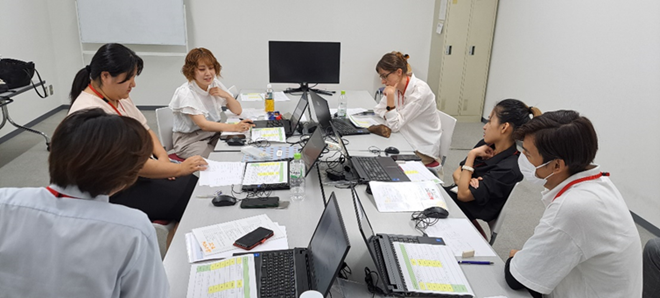 From these various activities, I was able to learn how Japanese companies are organized, and I acquired new skills and gained new experiences.
Japanese student (woman)
I am interested in web design and would like to pursue it as a career. For this reason, I decided to participate to this internship as I wanted to experience how a website is created.
On the first day, we decided on captions for LINE stamps. At first, everyone was nervous about meeting each other for the first time, so it was difficult to formulate opinions. Gradually, various opinions came out, and in the end, we were able to choose the captions with everyone's approval.
On the second day, we ate sweets we had bought the day before and discussed our impressions. I was surprised that my impressions as a Japanese person were completely different from others. There were some sweets that were not known by everyone, so it was difficult to elicit positive feedback.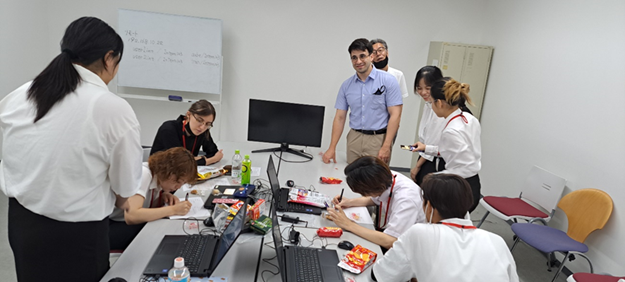 Then, we did a test experience. The test consisted on checking on various files whether things that should be specifically displayed are actually being displayed or not. This was a very detailed work, and I felt like I was going to give up in the middle of it. However, I learned that if I do not do it properly, I will not be able to find computer or informatic bugs, and afterwards, I felt that it was a very rewarding work.
On the third day, everyone created their own "persona" and after compiling and comparing them, we created a common one. When I was creating mine, it was difficult because I had to think about various detailed settings, but when it came to putting it all together, I had to figure out how to summarize everyone's opinions and make sure that there were no gaps in everyone's understanding. I strongly felt the difficulty of group discussions and the importance of communication. Also, while listening to everyone's opinion, I found it interesting that we had different views and ways of thinking.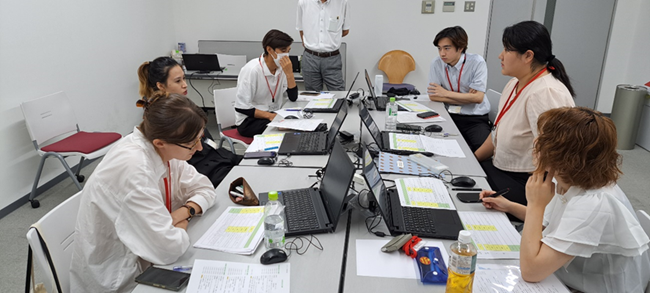 Then, we moved on to creating a website. We determined the roles of each person and worked to ensure that the work progressed smoothly. While creating the site, I was able to feel the joy of creating something. In the future, I would like to acquire more knowledge and skills and grow to the point where I can make everything from scratch.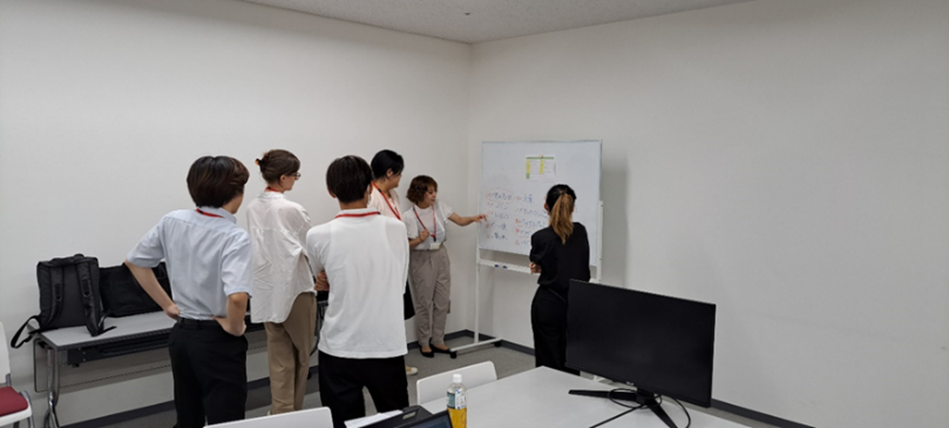 I had a very fulfilling time by gaining a lot of knowledge from everyone at Dandelions. I am really thankful for this experience.
Japanese student (man)
As it was my first internship, I was nervous, but the employees in charge of the internship were kind and thorough, so I quickly got used to the place and eased my nerves.
On the first day of the internship, we first introduced ourselves. Then, we worked on creating captions for LINE stamps. We worked together to decide on the appropriate words for each stamp's caption, and translated them into other languages. We also purchased sweets in order to write our impressions and to post them on our e-commerce site.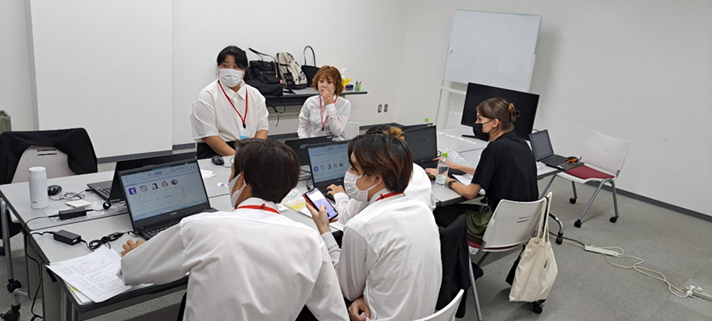 On the second day, in order to compile on the e-commerce site the impressions of the sweets we bought the day before, we sampled the sweets and summarized everyone's impressions. Once we finished, we checked on the e-commerce site if the posts were not displayed incorrectly.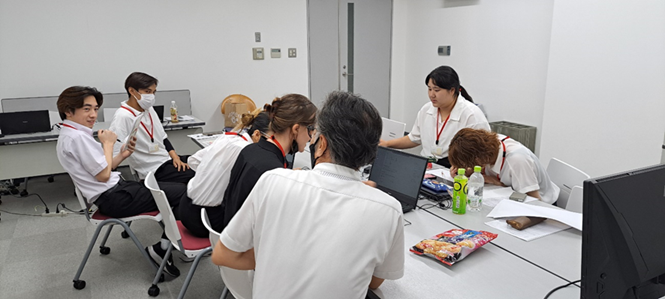 On the third day, we practiced exchanging business cards. I was so nervous!
Then we started creating a website. We first had to decide on a persona in order to know for whom we will create it for. The design of the website was decided by a majority vote, and based on that design, we discussed which photos to include.
On the fourth day, I wrote my impressions of the internship. I was able to write them quickly, but since there was so much to write, it was difficult to summarize everything. Then, we continued on creating our website.
On the last day, we had a presentation summarizing the creation of our website. I was so nervous when giving the presentation, but I gave my best!